Aikido of Salt Lake is pleased to partner with 21st Yoga for an Yoga-Aikido workshop on Saturday, May 20, at 2 p.m.
The workshop will explore the affinities between Aikido and Yoga, such as:
Breathing
Balance
Grounding
Flow of energy
Unity of body, mind, and spirit
Universal connectedness
Participants will be able to engage in both Yoga training and learn some Aikido fundamentals.
When:
Saturday, May 20, 2 – 4 p.m.
Where:
21st Yoga
2065 E 2100 S
Salt Lake City, UT 84109
Cost: $25 / person
Register online at www.21styoga.com or call 801-250-7033.
About the Instructors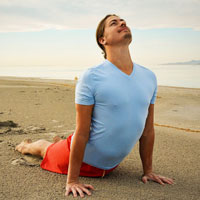 Yoga: Scott Moore
Scott has studied, practiced, and and taught Yoga and meditation for the past 15 years. He loves to infuse humor, storytelling, poetry, and music into his teaching. He describes Yoga as "a beautiful vehicle that directs me toward spirituality, mindfulness, and health." He enjoys teaching Vinyasa, Hatha, Power, Restore, Mindfulness, and Yoga Nidra.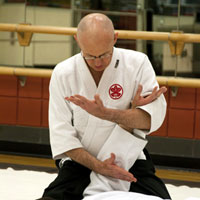 Aikido: Philippe Wyffels
Philippe is the chief instructor for Aikido of Salt Lake. He has trained in Aikido for more than 25 years. A native of Brussels, Belgium, Philippe began his training in Brazil under Roberto Maruyama Sensei (7th degree black belt) of the Maruyama Institute of Aikido and was awarded his yondan (4th degree black belt) from Maruyama Sensei in March 2016.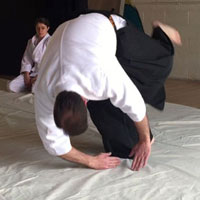 Aikido: Gerry Carpenter
Gerry began training Aikido at Salt Lake Aikikai in 2009 under David Iannucci, Richard Sano, and Philippe Wyffels. He was awarded his shodan (1st degree black belt) by Masayuki Yamane Shihan (7th degree black belt) of Sakura Aikikai in Japan in May 2014. He received his nidan (2nd dan) in Salt Lake City in March 2016 from Roberto Maruyama Sensei.