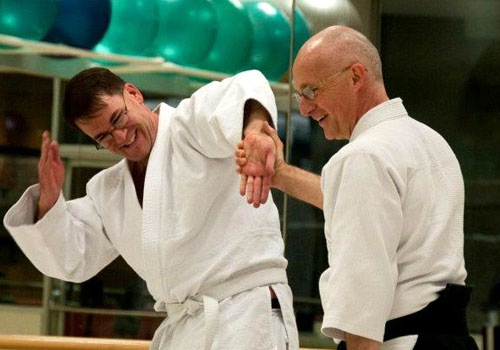 Training Schedule
All classes are held in the Studio at the Sugar Space Arts Warehouse at 132 South 800 West in Salt Lake City.
Wednesdays: 7:00 – 9:00 p.m.
Thursdays: 7:00 – 9:00 p.m.
Saturdays: 9:00 – 11:00 a.m.
Observers are welcome anytime.
If you arrive before the class start time, please meet at the small house at the northwest corner of the property. See Map
Mat Fees
Monthly rate: $50
Six-month discounted rate: $270 (10% discount)
Family monthly rate: $50 + $25 for each additional family member
One-time drop-in fee: $10
Student monthly rate: $25
Fees may be paid by cash or check at the dojo, or click on the button below to pay via PayPal. There is no contract required.