Kyu Test
It was an exciting week at Aikido of Salt Lake! On Thursday, Apr. 20, we held our first ever kyu test. Stephanie tested for 3 kyu and passed with a superior rating. We're very proud of the progress she has made over the past few months. Congratulations, Stephanie! And thank you everyone who came out to support Stephanie for the test, both as ukes and as members of the judging panel.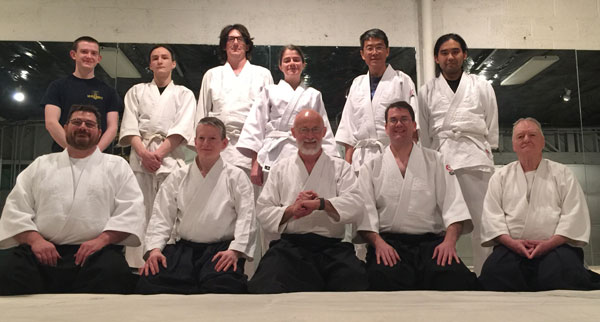 All-Dojo Workout and BBQ
We also officially celebrated our grand opening in the Aikido community by hosting an all-dojo workout on Saturday, Apr. 22. We invited other aikidoka from around the area to join us for an intensive workout followed by a BBQ lunch. Thank you to everyone who came out and supported the event! Everyone had a great time.