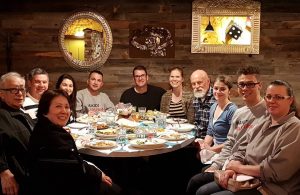 Aikido of Salt Lake invites you to join us a for a Shinnenkai on Saturday, January 13, 2018, to celebrate the beginning of the new year. Everyone is welcome whether you are currently training with us or not.
The Shinnenkai will be held at 7 p.m. at:
Himalayan Kitchen
360 S State St
Salt Lake City, UT 84111
We hope you will join us! This is a great opportunity to reflect on the past year and renew our friendships for 2018. RSVP not necessary, but it would be nice to have a rough count of how many are coming.